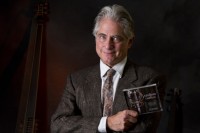 Read Richard's entire Biography
As a Published Educator:
Francesca Caccini (1587–ca.1640) was an accomplished composer, singer, and instrumentalist in the tradition of the Florentine Camerata. Her 1618 volume Il primo libro delle musiche was dedicated to her patron the Cardinal de' Medici (1596–1666).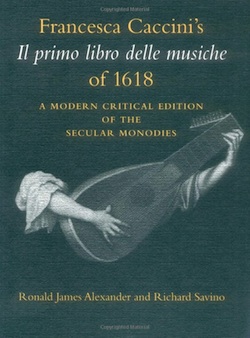 This modern critical edition presents 17 secular monodies for one and two voices with figured bass accompaniment from this landmark collection. The book includes text translations, biographical and stylistic essays, recommendations on performance practice, and other commentary.
As a Director:
Ensemble Rebel's Concert: "Kingdoms and Viceroys: Music of Spain and its Dominions"
November 8, 2009, at the Bedford NY Presbyterian Church
Ensemble Rebel: Jorg-Michael Schwartz and Karen Marmer, violins; John Moran, cello; and Dongsok Shin, harpsichord
Guest artists: Marta Almajano, soprano, Richard Savino, guitar, and Danny Mallon, tambourine, castagnets, and shakers
A beautiful, warm, late-autumn Sunday afternoon in the peaceful village of Bedford, New York was disrupted by some cracklingly energetic performances of Hispanic vocal and instrumental music performed on period instruments by Ensemble Rebel and guests. The title of the program was misleading; there was nothing that referred to the political powers that shaped the cultures from which this music came. This raises the question: how should such a program be billed? As "Spanish and Latin-American Music from the Baroque Era" or "Baroque Music from Spain and the New World?" The difference has to do…  Read the entire review…
More about Richard Savino, Director.